A TALENTED PUBLIC SERVICE
The BC Public Service is made up of over 35,000 trusted professionals – individuals who chose to make a career in service to the province. A career in the public service isn't for everyone. But it is for you if you're someone who wants work that matters. It's for you if you want work that makes an impact and makes British Columbia better. It's for you if you want a place to build a career that gives you hundreds of different opportunities all with the same employer. It's for you if you want to work with colleagues and an employer that value the full diversity of ideas, perspectives, experiences and identities that define our province and its people.
Working here, we get to build careers that build our province in real, meaningful ways.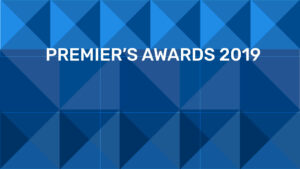 Working here, we get to build careers that build our province in real, meaningful ways. The context in which we work today requires a level of collaboration, innovation and dedication that constantly pushes us to rethink how we do our jobs. It requires us to work differently, and to recruit for and develop talented people with different perspectives, skillsets and mindsets. Whether you are currently an employee or are interested in building a career with us, this is the most dynamic and creative period in the long history of the BC Public Service.
To ensure we can continue to attract, develop and retain the talented people we need, over the next three years
we will:
Take a more active outreach approach with applicants to build awareness of positions that are in demand or support government's mandate.
Ensure educational and experiential requirements are clearly and appropriately aligned with the accountabilities of a job, so we can recruit the best possible candidates.
Cultivate an inclusive recruitment environment that results in a more diverse BC Public Service, including promotion of more inclusive hiring practices and updating HR systems and forms to reflect gender diversity.
Enhance the Pacific Leaders Employee Scholarship Program to improve the employee experience by simplifying the eligibility criteria and modernizing the application process.
Develop a new Corporate Learning Framework to clearly articulate corporate and ministry learning and development roles and responsibilities.
Enhance our commitment to Indigenous reconciliation by partnering with ministries to expand the House of Indigenous Learning resources.
Improve and expand learning opportunities for employees by piloting new approaches to self-directed learning and development.
Establish a corporate leadership development framework that provides a consistent approach to supporting aspiring leaders and helping current leaders refresh their skills.
Enhancing the performance management experience by encouraging a strengths-based, engagement-focused, developmental approach.
Support ongoing capacity-building of supervisors, managers and leaders through corporate learning and development programs so they can confidently engage and develop employees.
Establish a diversity and inclusion resource centre and develop a resource toolkit to support ministries, divisions and branches.
Create a "conflict-competent" culture by developing and facilitating training and services that expand conflict management knowledge, skills and abilities.
Work with ministries to build safety-oriented cultures that support psychological health and employee well-being in the workplace.
Implement a robust, data-driven workforce planning process to identify and address current and future talent needs for the BC Public Service.
Strengthen knowledge transfer practices to ensure we retain the knowledge of our employees as they move in and out of the workforce.