PROFILE OF A CHANGING BC PUBLIC SERVICE
With over 35,000 regular and auxiliary employees

B.C. demographic data based on employee headcount as of June 30, 2020 unless otherwise noted. the BC Public Service is the largest single employer in the province. The number of employees has increased over the last five years to support the priorities of government, but we remain one of the leanest public services in Canada

Defined as number of employees per 1,000 population. B.C. is tied with Alberta at 7/1000, with only Ontario lower at 5/1000, according to 2019 data from the Public Service Commissioners of Canada.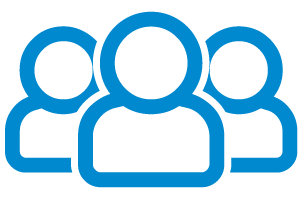 35,000+
employees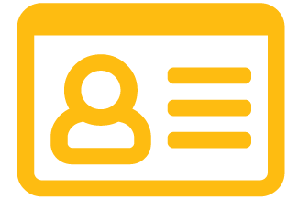 200+
occupations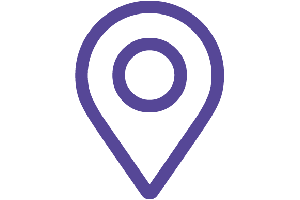 280+
communities
The BC Public Service workforce is also in the midst of a profound demographic shift. We anticipated this transition as the Baby Boom generation's participation in the workforce eventually declined. That has now come to pass, and the number of Boomer employees has declined by more than half since 2010, now representing less than a third of the workforce. Generation X employees surpassed Boomers to be the largest generation in the public service in 2015. Soon Generation X will be surpassed by Millennials, whose representation in the BC Public Service has quadrupled since 2010. As a result, after years of increasing, the average age of the BC Public Service is now the youngest it has been in at least a decade. This is partly shaped by a significant increase in the number of employees under age 30, a cohort that has grown by 50 per cent in the past five years.
Changing Demographics of the BC Public Service
This generational turnover was inevitable, and it has profound implications for the public service as an employer. With the influx of new talent, the average years of service has declined by 14 per cent since 2015. In the same timeframe, the average years an employee has been in their current role has dropped by one quarter. Five years ago, about one in four employees had been in their current position less than one year. Today that has jumped to one in three current employees, as we recruit new talent and more employees seek out new opportunities across government.
Mobility and the addition of new employees bring the benefit of fresh perspectives and opportunities. But it also requires the public service to pay attention to knowledge transfer as long-serving employees retire and take their experience and expertise with them. Shorter job tenures also require increased attention to employee development, especially in management and leadership roles. A growing number of employees are advancing into leadership roles earlier in their public service careers, requiring accelerated support to ensure they are ready to both lead teams and effectively manage their administrative responsibilities.
Regional Representation of the BC Public Service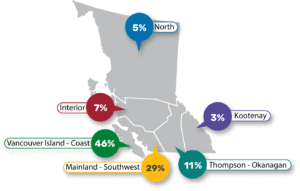 Diversity remains a focus for the BC Public Service, building on the Diversity and Inclusion Action Plan approved by Cabinet in the fall of 2017. From a gender perspective, 61 per cent of the BC Public Service are women. But this distribution is not consistent across different employee groups. For example, women have significantly higher representation in administrative roles but are significantly under-represented in enforcement, technology and technical roles.
According to the 2019 Diversity and Inclusion Survey, of the almost 49 per cent of employees who responded:
27.4 per cent identified as a visible minority.
16.5 per cent identified as having a disability.
7.3 per cent identified as LGBTQ2S+.
5 per cent identified as Indigenous.
1.1 per cent identified as trans or gender diverse.
The results of the survey provide insight into both the progress made to build a more inclusive workplace and the areas where substantive improvement is still required. That information, combined with extensive research and engagement with representative employees, will inform a new and more comprehensive Diversity and Inclusion Strategy to help achieve the BC Public Service's commitment to be an employer where every employee is welcome and where citizens see themselves reflected.
There is no place for racism or any other form of discrimination
within the public service
whether in our interactions with each other
or with the public we serve.
The BC Public Service believes diversity and inclusion are fundamental to our role in society. There is no place for racism or any other form of discrimination within the public service, whether in our interactions with each other or with the public we serve. What does that mean? It means nobody who works alongside us or interacts with the public service should ever be thought of, talked about or treated as less than anyone else because of who they are – not less valued, less worthy, less respected, less capable, or less entitled to opportunity, or less filled with potential. We believe in the value of every individual. Believing anything less is incompatible with the values and responsibilities of the public service.
The path to addressing systemic barriers and building greater inclusion is complex to navigate and requires openness, empathy, leadership and a lasting commitment from all of us, but it is essential to make us a better public service.